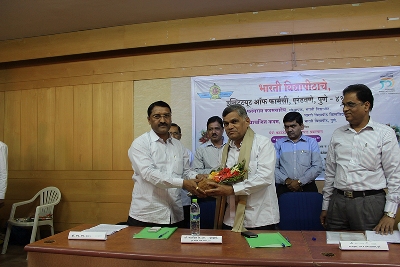 Bharati Vidyapeeth Institute of Pharmacy was started in July 1963 to overcome the immediate requirement of Pharmacist. Ours is the pioneering college in Pune region and is one of the leading largest Institute of Pharmacy in Maharashtra State.

The institute is approved by all the apex bodies i.e. Pharmacy Council of India, All India Council for Technical Education, New Delhi, Directorate of Technical Education, Mumbai (M.S.) and Permanent affiliation under Maharashtra State Board of Technical Education, Mumbai.

The institute is achieving the highest standards in academic area. The student on joining the course are continuously assessed thought the year by conducting 3 sessional examinations with 20% weight age in the final examination. This continuous monitoring helps us to identify weaker students so that teachers can give additional attention or them. Many professionals from different areas are invited to deliver guest Lecturers on different topics so that the syllabus desired to meet the requirement as per the P.C.I. norms.